This past weekend I went to the Main Square Festival in Arras, where I saw a very weird mix of musicians (Phoenix, Lily Allen, Kanye West, Bloc Party, Kaiser Chiefs, Ghinzu, Placebo, Gossip, Expatriate and Bloc Party).
Unfortunately, the mean security guards refused to let me take my camera in as they were convinced that I would throw it at the stage. Heck, they wouldn't even let me take in my canned salade nicoise. So sadly I have no photos of the festival, but only some dodgy lo-res cellphone videos. Oh, and I took some Holgas. Hopefully those will come out nicely.
For the mean time, here are some photos of the festival which I found on some french news site:
I was about ten metres from the stage for Bloc Party. Boy, were they amazing. They played a mix of the best songs from all three albums.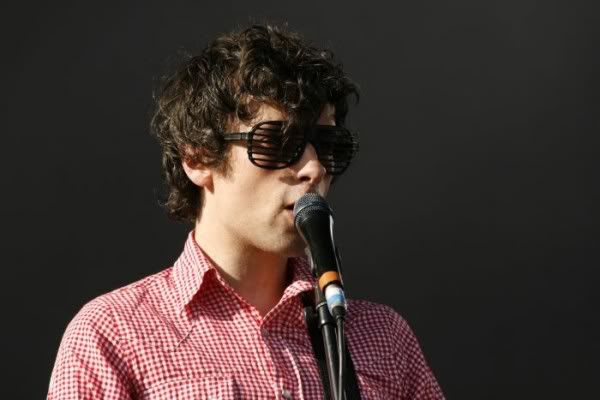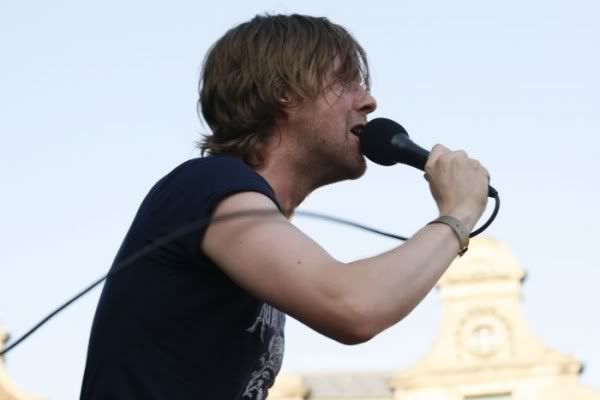 Kaiser Chiefs also had a pretty damn amazing set.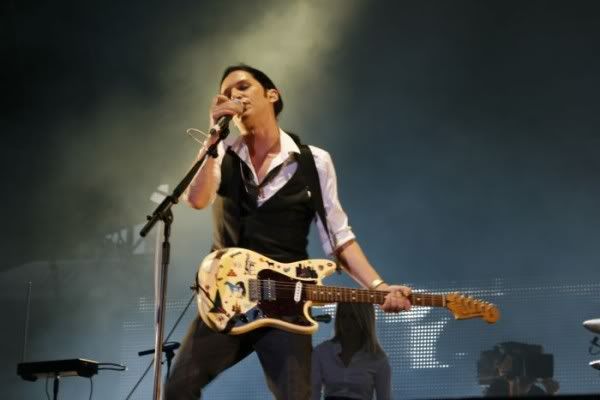 Placebo certainly got kudos for their light show.
All in all, one pretty amazing festival.